---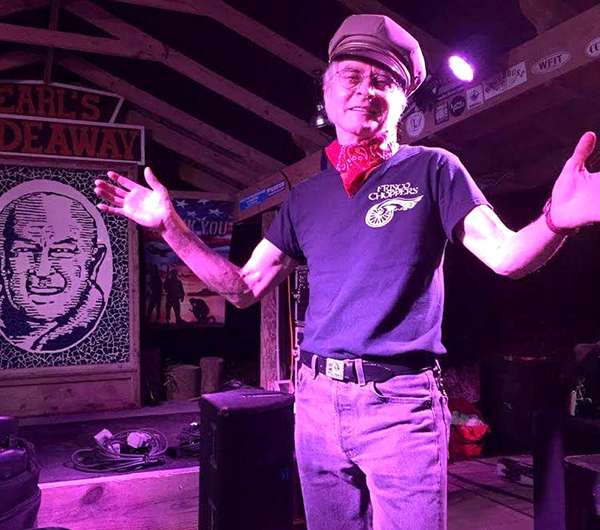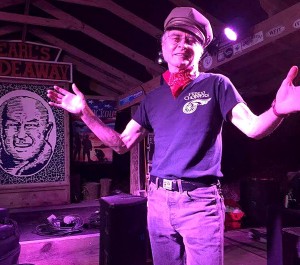 Maxed Out! Talking Music At NYC's Max's Kansas City With Peter Crowley (2016)
OKEECHOBEE,FLORIDA – Max's Kansas City was a legendary, New York City restaurant and night club. Opened in 1965 by the late Mickey Ruskin and located on Park Avenue South, Max's was the night-spot for many of the city's most influential artists and visionaries of the era, including musicians, painters, sculptors, art dealers, gallery owners, music critics, politicians, assorted hipsters and members of the trans gender and gay societies. Surely an eclectic crowd-mix, to say the very least.
After graduating from Cornell Law School, Ruskin first opened such New York City establishments as The Tenth Street Coffee House, Les Deux Megots on East Ninth Street, and Ninth Circle Steak House on West Tenth Street, before launching Max's Kansas City. After Max's, he would later own other New York City restaurants and clubs as well, including Longview Country Club, Max's Terre Haute, The Locale, and finally Chinese Chance in Greenwich Village, which also entertained its fair share of lower-Manhattan celebrities including David Bowie, Joni Mitchell, Joe Jackson, Ellen Barkin, Lauren Hutton, and Nico.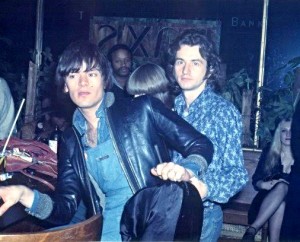 From the start, Max's Kansas City quickly became a hot-bed of creativity and a favorite gathering spot for influential pop artist, Andy Warhol, as well as many other creative, trend-setting characters including William Burroughs, William de Kooning, Roy Lichtenstein, Larry Poons, Philip Glass, Robert Maplethorpe, Philip Johnson, Barnett Newman, and the list goes on and on.
As a music venue, Max's became a regular stop for The Velvet Underground, including their final shows with Lou Reed in 1970. Other noted, landmark performances included Aerosmith's first New York City show in 1971, a solo-acoustic performance by a then unsigned Bruce Springsteen in 1972 and then later, a Springsteen show with special guest, The Wailers (with Bob Marley and Peter Tosh, Bunny Livingston refused to fly) as the opening act, and even an early Devo show with one David Bowie introducing the band.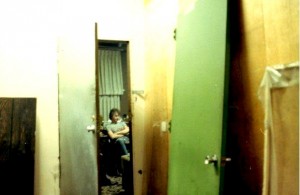 Maxs' upstairs venue would become a landing-spot for legendary glam-rock artists and spear-headed the movement in New York City, including such intimate performances by New York Dolls, Iggy Pop, Ramones, Lou Reed, Patti Smith, Alice Cooper and the Jim Carroll Band, to name a few. However, after the glam scene had died down, Max's closed for a brief time in December of 1974.
Re-opened in 1975 under new owner, Tommy Dean Mills, and after a failed attempt at redecorating the venue "like an airport lounge" and featuring a disco cover band, Max's needed a new direction and that's when Brattleboro, Vermont-native, Peter Crowley, entered the picture.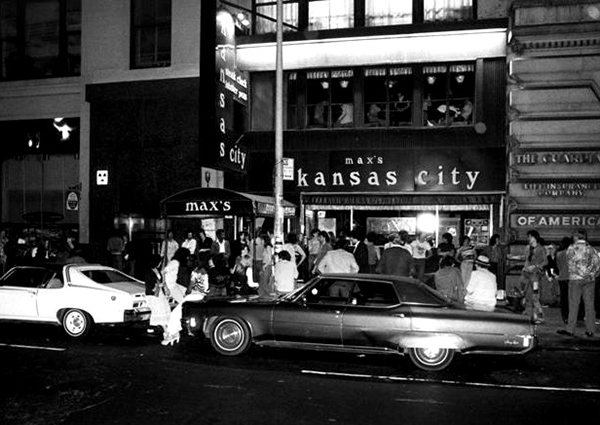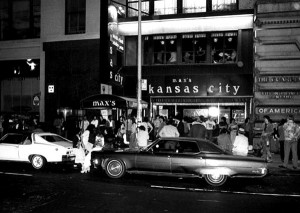 After a stint with the Clyde Beatty and Cole Brothers Circus in 1958, Crowley had moved to New York City. "I had spent time in New York City every summer of my childhood and always liked it more, so I moved there in 1959," Crowley said in an exclusive, Standing Room Only interview. He held a few corporate jobs, before discovering the thriving folk-rock scene in Greenwich Village. After being referred by musician, Wayne County, Mills contacted Crowley, who at the time, was promoting shows for the New York City night club, called Mothers. An edgy visionary, Crowley was about to shift New York City-music history after connecting with Mills.
"I've always loved music and art, beginning in 1955, when I heard Bo Diddley on a jukebox in Springfield, Massachusetts. I've also always enjoyed visits to art museums and in the early 60s, I hung out with Andy (Warhol) at the original Factory." (Worhol's New York City art studio) Crowley had met Warhol through Arthur Lehman Loeb, a member of the Loeb-Rhodes family, who would later launch the Madison Avenue Bookshop. Peter had also opened his own cafe in 1965, called Cafe Tangier, although it was not a performance venue.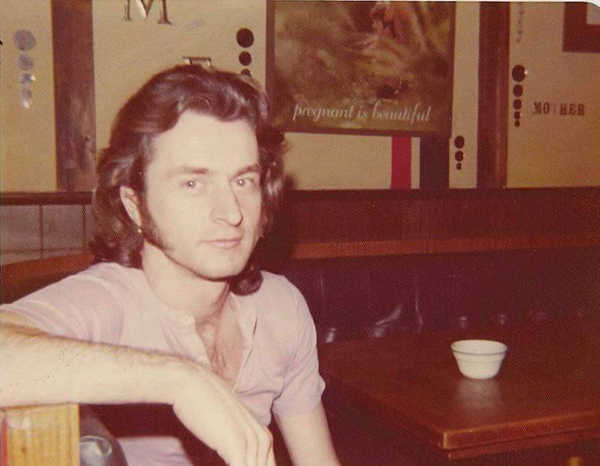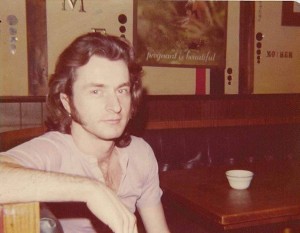 "My first experience with booking talent was in the Greenwich Village 'beatnik' coffee houses," Crowley said. "I was walking down MacDougal Street in the fall of 1963, when I saw a sign in the window of the Why Not? Cafe (across the street from Cafe Wha) that read 'DRAG WANTED.' As I was staring at the sign wondering what it could mean, a young man exited the cafe, so I asked. He replied, 'It means we need somebody to 'drag' the tourists in.' I replied, 'I could do that'… so I was hired." Crowley started booking artists such as Gram Parsons' Shilos, David Crosby, Steven Stills, The Lovin' Spoonful, Richie Havens, Janis Ian, Tiny Tim and many others.
"In 1974, I started booking shows at Mothers, but in between, I did many things, including moving to San Francisco (twice), Tijuana, Anaheim and Los Angeles, before returning to New York City in 1973. At Mothers, I brought in bands like Mink DeVille, Blondie, Ramones, Heartbreakers and then Wayne Country, when (CBGB owner) Hilly had refused to re-book them."
Mills would consult with and then hire Crowley, to take over the booking at Max's and "straighten out his mess." The move would prove to be a very important one for Mills, as Crowley brought in many up-and-coming, ground-breaking, but also eccentric, underground bands and artists.
"After only a few weeks of booking shows at Mothers, I was invited to do the booking at Max's Kansas City and started bringing in bands such as New York Dolls, Misfits, Suicide, Pere Ubu, Blondie, Madonna and Stray Cats," Peter said. "I knew we were going to be the next big thing, (the sudden success of) Blondie took me by surprise, though."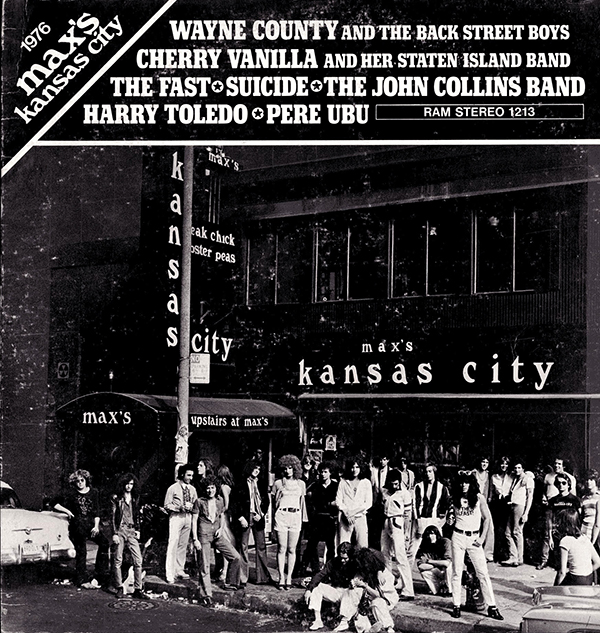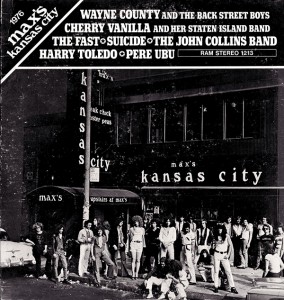 Through Crowley's bookings, Max's would return to prominence, re-emerging as the city's northern punk venue-counterpart, to the south's CBGB's on the Bowery. Max's regularly featured, what are now considered some of the most influential and memorable bands of that time, including Talking Heads, Cheap Trick, Television, Johnny Thunders' Heartbreakers, Patti Smith Group, Dictators, Runaways, B-52's, Devo, The Cramps, Cherry Vanilla, and Wayne County & the Electric Chairs, to name a few.
After the re-opening, however, Max's was not quite the "artist" hot-spot it had once been, although it would certainly re-gain its' reputation as a great music venue. It again, became trend-setting and certainly not your traditional music venue, to say the least. "After Max's re-opened, the art crowd never came back," Crowley added. "I tried to interest Tommy Dean in new art and artists, but he wasn't really interested… we could have been billionaires."
In 1976, and released on Tommy Dean's own Ram Records, Crowley was the executive producer of a compilation album, titled 1976 Max's Kansas City, now widely considered a punk classic. The release features rare, quality-sounding studio tracks by several bands who were performing at Max's during that time, including Wayne County And The Back Street Boys, Suicide, Pere Ubu, Cherry Vanilla And Her Staten Island Boys, The Fast, Harry Toledo, and The John Collins Band. A second compilation album (not under the direction of Crowley) was done later, but did not create the same impact.
A re-release of the classic, 1976 Max's Kansas City album is currently in the works, with a release date set for the spring of 2017 on Jungle Records. The album will feature a second LP, with several bonus tracks, including songs from Sid Vicious, Iggy Pop, Nico, The Psychedelic Frogs and more. Crowley's original album project introduced some important artists to the world, and his vision in booking such eccentric artists at Max's, certainly left an undeniable mark on the history of the New York City music scene.
When asked to perhaps touch upon a fond story or two of these decadent days at Max's, Crowley simply replied; "The Stray Cats and Suicide come to mind, but that's a long story. My life during the 1970s was like being in a movie… my week was like an ordinary person's year!" (Editor's note: We will be enticing Peter to tell us more of these stories in an upcoming, separate article.)
Max's Kansas City closed its doors for the final time in 1981 – the original building still stands and houses a Korean deli called Green Cafe. Crowley moved on to an agency that booked studio musicians, and also worked as a producer, recording with such bands as The Terrorists with Roland Alphonso, VON LMO, Sea Monster and Jayne Country. Peter has also spun records as a DJ all over the world; from the Purple Onion in San Francisco, to the Marquee Club in London, to the Paradiso in Amsterdam.
Crowley moved to Florida in 2003 and now retired, he volunteers as the "Sunday afternoon DJ" at Earl's Hideaway Lounge in Sebastian, Florida, playing an eclectic mix of blues, country, rock-and-roll and punk whenever the bands take a break. I'm sure Mr. Crowley has had enough excitement for this lifetime and welcomes the break.
In the late-90s, Tommy Mills did attempt to re-open Max's at a new site, 240 West 52nd Street, after the previously failed re-location of two other downtown clubs – the Lone Star Roadhouse and the Village Gate. The Max's opening was delayed because of litigation over the Max's Kansas City trademark, so, it opened as a fish restaurant for a few weeks, and nearly died. Though Crowley was called in to try and save the day – as Peter had warned Tommy – times had changed and after a few spectacular shows, Max's finally closed forever.
However, this certainly does not diminish the fact that this legendary night club influenced the very culture of New York City and generations of artists and musicians. Max's became a "house-party for the stars," criss-crossing boundaries, showcasing both established and new music, and cementing itself as an open platform for music and art in the city that never sleeps.
In 2001, Yvonne Sewell (Ruskin, Mickey's partner) established the Max's Kansas City Project, a 501(c)3 non-profit corporation designed to serve the arts and youth communities. The Project is dedicated to providing emergency funding and resources to financially distressed individuals in the creative and performing arts for housing, medical and legal aid.
The Max's Kansas City Project is also committed to empowering teens through the arts, with a focus on substance abuse, suicide prevention, mentoring, and building the personal skills needed to inspire healthy and productive lives. To learn more about the history of Max's Kansas City, as well as the Max's Kansas City Project, please visit maxskansascity.com and maxskansascity.org.
________________________________________
Article by Joe Milliken * Photos: 1. Lead photo courtesy of Peter Crowley 2. Peter with Dee Dee Ramone, photo by Eileen Polk 3. Peter at Mothers in 1975, photo by Gloria Robinson 4. "1976 Max's Kansas City" album cover 5. Peter in his "posh" Max's office, photo by Roberta Bailey.
________________________________________