---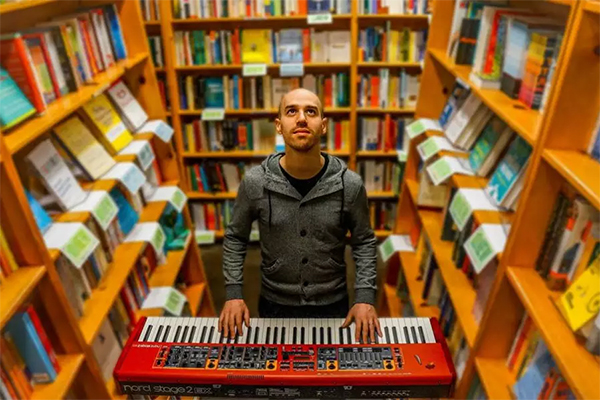 It's a utopian situation for acclaimed Israeli keyboardist Gil Assayas. When Ralph Shuckett, the keys man for Utopia – the '70s and '80s progressive rock outfit led by American music great Todd Rundgren – bowed out of the band's upcoming reunion tour, one of Rundgren's sons suggested Assayas, who has been dazzling music fans as Glasys in his adopted home of Portland, Oregon.
He grabbed Assayas to join him and core members Kasim Sulton and John "Willie" Wilcox, and said that the keyboard player "knows the stuff better than we do at this point." Assayas told The Jerusalem Post he was thrilled to be playing with a legendary band like Utopia, even though he had a sharp learning curve.
"Unfortunately I was unfamiliar with Utopia's material before I was offered the gig, but the band's style is right up my alley I'm definitely a huge fan now," Assayas said. "I've been working very hard on learning the songs and sending the band short videos of my progress, which is why Todd made that statement."
The Jerusalem-raised Assayas was the engine behind the popular 2000s Israeli indie-pop band Missflag, which released an acclaimed album To Infinity in 2007 that was compared favorably to Coldplay. After international attention and tours, the band split up, and Assayas eventually made his way to Portland.
"The position is synthesizer-heavy 'cause that's what we were doing at the time, all analog-synthesizer based music. So we needed to find someone who did that, who had a grasp of how to get that sound and how to play those songs and be true to the original recordings. He sends us little videos here and there with his progress and it sounds exactly like the records. We couldn't have made a better choice."
Rundgren added that Utopia fans who come out for the two-month US reunion tour – their first in 32 years – beginning April 18 would not soon forget Assayas
"He's not particularly a fan. It would've been nice to have a fan, but it wasn't required," he said. "He's got the chops that will essentially mean that he's not playing up to us, that we're not kind of pulling ahead of him while he's trying to play catch up. We expect he's gonna be right up there the whole time. I think it'll be interesting for the fans to see someone who they've never seen before but who quite obviously is going to be somebody whose name they should remember."