---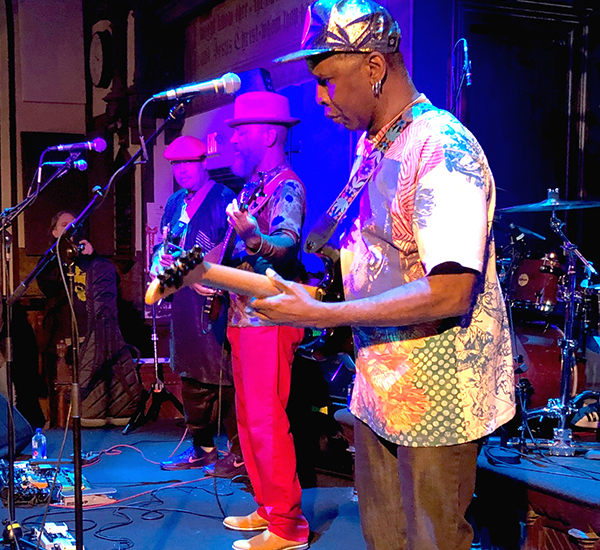 Concert Review
The Vernon Reid Band of Gypsys Revisited Band
The Stone Church – Brattleboro, Vermont
Review and photos by Joe Milliken
Upon learning on a last-minute tip that virtuoso and former lead guitarist of Living Colour, Vernon Reid, was performing at the intimate and very cool Stone Church, I was certainly interested in attending the performance. However, once I learned that The Vernon Reid Band of Gypsys Revisited Band (VR-BOG-RB) would be performing Jimi Hendrix songs from the legend's 1970 "Live at The Fillmore East" album, something was telling me that I had to be there!
Reid and his bandmates, Andre Dre Glo on guitar and vocals, James "Biscuit" Rouse on drums and vocals and Jared Michael Nickerson on bass and vocals, have all known each other since the mid-80s and now over 30 years later, have come together to revisit, recreate, and explore the Hendrix-Gypsys concept undertaken on "Live at The Fillmore East" of never playing the songs the same way twice!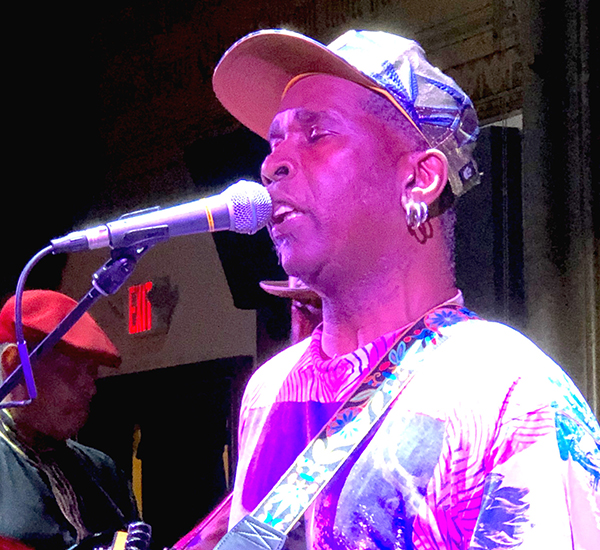 Recorded on New Year's Eve in 1969 and New Year's Day in 1970, Jimi's Band of Gypsys' debut release was a groundbreaking album featuring improvisational rock songs, but up to that point, improvisation had (mostly) only been performed within a jazz music context.
However, don't assume that the VR-BOG-RB is a "covers band," for there's a big difference between performing covers and recreating the improvisational experience of the Fillmore album's songs. This band cleverly and impressively uses the source material from the a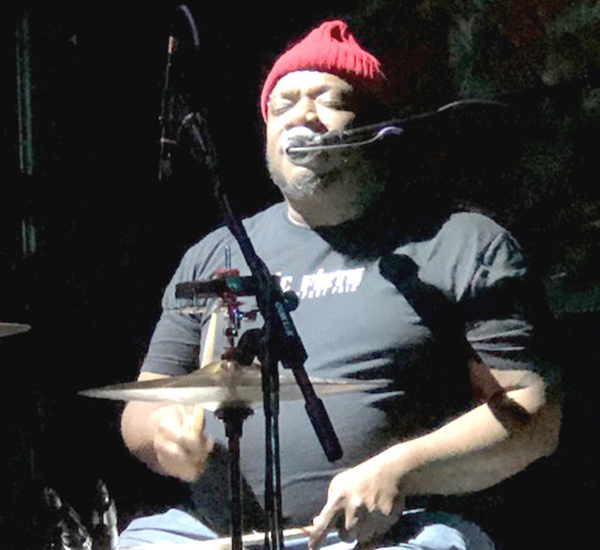 lbum as a springboard to explore their own interpretations.
On this night and basking in the wonderful acoustics of this church-turned-music room, Vernon and company not only churned out the Fillmore East album, but other Hendrix classics as well, giving the songs creative, explosive, and sometimes even humorous treatments. A few of these classics included "Are You Experienced," "Wind Cries Mary," "Crosstown Traffic," "Purple Haze," "Message of Love," and "Machine Gun."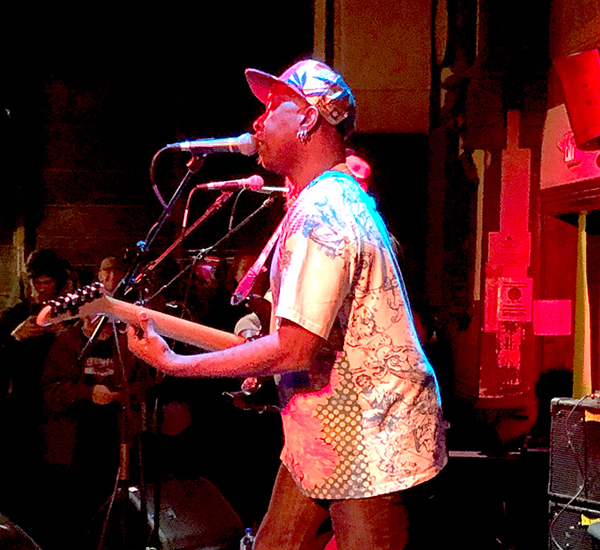 A few highlights for this reviewer included Reid's amazing, jaw-dropping solos during "Are You Experienced" and "Wind Cries Mary," guitarist Andre Lassalle's smooth vocal and his own bluesy solo during "Experienced," bassist Jared Michael Nickerson's jazzy, deeply in-the-pocket bass lines in Purple Haze, "Biscuit" Rouse's booming gospel-like vocals during "Them Changes," and the blending of Reid's medal guitar roots with Jimi's more fluent style in his "Little Wing" and "Burning The Midnight Lamp" solos.
That said, these aforementioned "highlights" really only touch upon the overall musicianship witnessed during this unique and entertaining show. In all honesty, I could have written highlights about each and every song during the (roughly) two-hour set and on numerous occasions, the music before us was triggering my two friends and I to look at each other with mouth-agape amazement. Do yourself a favor, if you get the chance to see this band, I highly recommend you do just that!